Below are feed entries shared by user.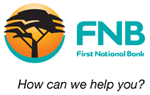 The latest news from First National Bank
22 May 2013 | 12:00 am
The Board of FirstRand Limited today announced that Jacques Celliers will succeed Michael Jordaan when he steps down as CEO of FNB at the end of this year to spend more time with his family.
9 May 2013 | 12:00 am
In its most recent survey of web users, Alexa (www.alexa.com) noted that FNB was the only banking website in the top 10 sites in Africa and was the most popular banking website on the continent.
8 May 2013 | 12:00 am
FNB provides customers a choice of Mobile Banking channels that allow them to perform everyday banking activities at their convenience available 24/7.
23 April 2013 | 12:00 am
The development of SMEs in South Africa plays a significant role in job creation and growing the economy locally and globally.
22 April 2013 | 12:00 am
FNB has designed a new product to add to its successful Share Investing platform.
22 April 2013 | 12:00 am
FNB has been voted as the most Innovative Bank in the "2013 Banking Innovation Study Results" report
19 April 2013 | 12:00 am
Being vigilant when it comes to bank card PIN security is the best way to defeat card fraud but research commissioned by Visa and FNB stresses that South Africans are still too lax when it comes to adhering to safety measures to keeping their PIN codes safe.